Cybersecurity
& data management
The secure hosting of your data is our priority.
We know that cybersecurity and data management are pivotal issues of a critical nature, which is why we dedicate our efforts to providing effective security and management solutions in this area.
Cybersecurity as corporate culture
Data protection is an integral part of our corporate culture. We make the security of your data our highest priority, implementing a range of rigorous measures to guarantee the confidentiality of your data. Our employees are regularly trained in data protection best practices to ensure the secure management of all information.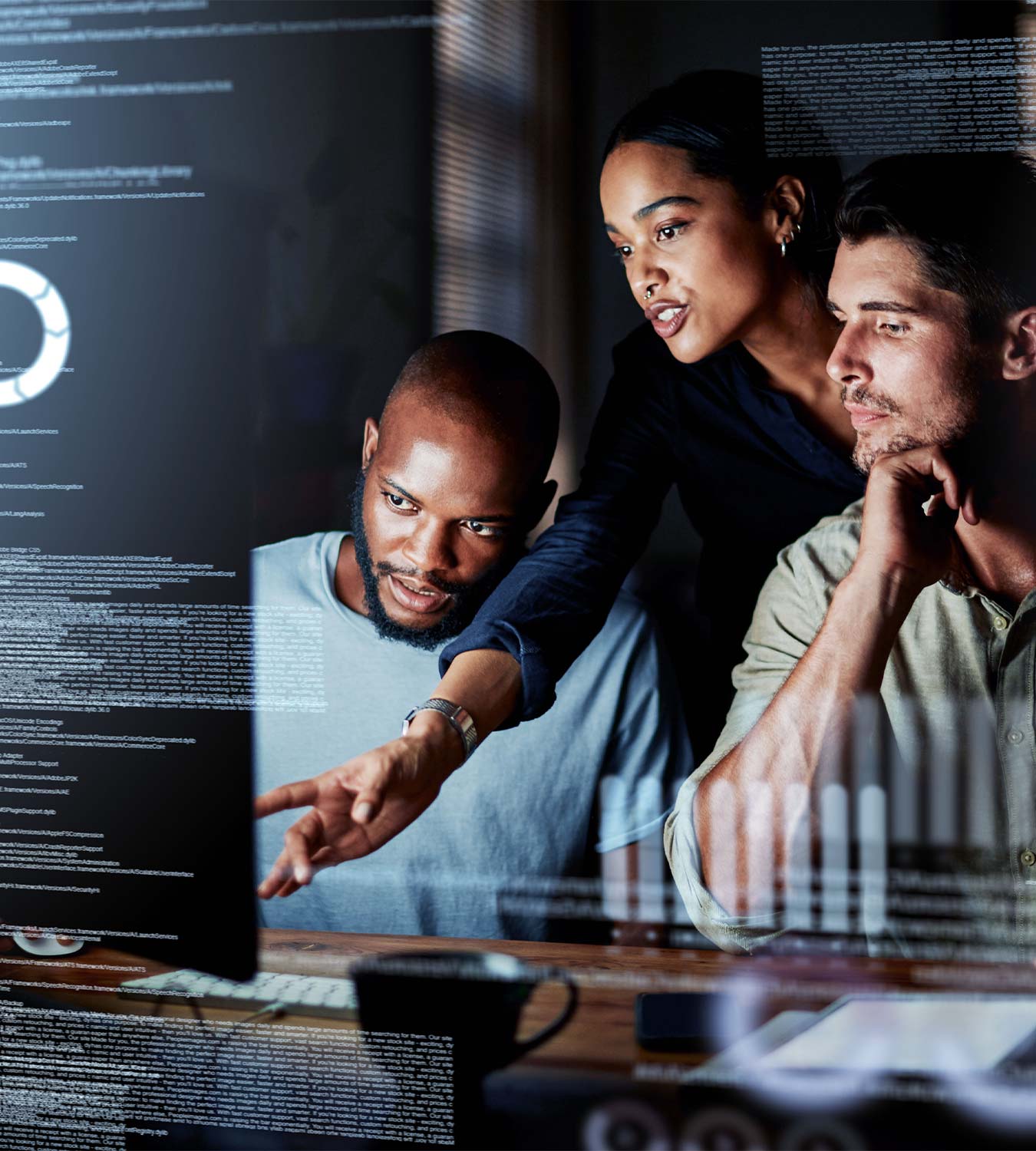 ISO 27001
We comply with the international standard ISO/IEC 27001 to guarantee the protection of your data. This standard sets out best practices in information security, enabling us to ensure the confidentiality, integrity and availability of your data. We undergo regular audits to guarantee our compliance with ISO 27001.
Managing cybersecurity risks.
Reducing the risk of security breaches and data leaks.
Meeting the regulatory requirements for information security.
Reinforcing the company's IT security concerning data.
Protecting against cyber threats.
Secure hosting
Our data centres are designed to guarantee the security of your information. We use state-of-the-art technology to ensure the security of your data in real time by implementing 24/7 monitoring systems, advanced encryption algorithms and rigorous backup protocols, among other measures. We are proud to guarantee the security of your data and are committed to continuing to improve our practices to provide you with the best possible protection. The availability, integrity and confidentiality of your data are a priority for Advanced Track & Trace. We comply with the EU's General Data Protection Regulation (GDPR) to protect your data.